Comprehensive Divorce & Family Law Services
in Portland, OR & Vancouver, WA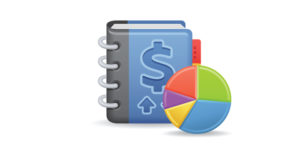 We provide legal counsel for both Child & Spousal Support at Elizabeth Christy Law Firm, PLLC. These are often the most contentious and stressful issues between former spouses. We are hands-on and attentive to ensure your best interests are protected. Learn more about our support related legal services below.
Child Support Services
We will help you understand the state guidelines for child support and how they affect your rights and responsibilities. Child support usually continues until the child graduates from high school, but in some cases it may be extended for a disabled child or post secondary education.
You can find Oregon's rules and laws online along with federal rules and laws. You can also find a child support guidelines calculator to get an idea of what the obligation could be and what factors are taken into consideration.
Washington State also offers an estimation tool. The final amount can vary based on a variety of factors including health care costs, day care expenses, spousal maintenance, education costs, other children in the home or other child support obligations.
We can answer all of your questions in paternity, divorce and modifications proceedings and help you understand everything the courts will take into account.
Spousal Support Services
Spousal support may be short term, transitional, compensatory, long term, or permanent. The court will examine many factors to determine the proper spousal support award.
We will walk you through the details to help you understand whether or not spousal support is appropriate and if so, the amount and duration. Factors taken into consideration include:
Length of the marriage
Contribution by one spouse to the others education or business success
Earning capacity of each spouse
Age of each spouse
For more information on laws in Oregon around spousal support visit the Oregon State Bar. Washington State information is harder to find online, but we can help you through the process.
Call now for a consultation (503) 847-2900
OR